---
FEMMES FATALES – SONGS FOR SCARLET WOMEN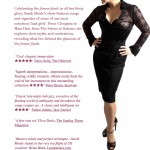 Celebrating the phenomenon Femme Fatale in all her feisty glory through the acclaimed contemporary songs of Fran Landesman & Simon Wallace, plus Sondheim, Porter, Arlen & Mercer, Dylan, Newley & Bricusse.  Sarah takes a modern look at an ageless archetype that mixes power, seduction and politics in a dangerously potent brew.
read more and watch the promo video
touring
---
FEVER! The Life & Loves of Peggy Lee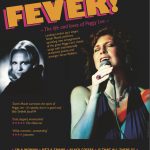 Norma Delores Ekstrom from Jamestown, South Dakota transformed herself into one of the most admired and successful popular singers of the 20th Century, Miss Peggy Lee.  Her cool electric-blue voice cast a spell over audiences, but behind the scenes Peggy ran on a full tank of anger…
---
WHEN PEGGY MET ELLA – The Songs and Secrets of Peggy Lee and Ella Fitzgerald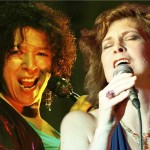 Peggy Lee and Ella Fitzgerald remain two of the most popular singers of the 20th Century.  Sarah co-wrote this show with singer Shireen Francis in which they sing a collection of their icons' signature songs and chat about some lesser known aspects of Peggy Lee and Ella Fitzgerald's lives.  They are joined by British jazz stalwart and ex Ronnie Scott sideman Geoff Castle on piano.  The show has been performed at London's premier cabaret room The Crazy Coqs, Pizza Express Jazz Club Soho,  Jazz In The House @ Lauderdale House, Sevenoaks Summer Festival, Quay Theatre Suffolk, Barnfield Theatre Exeter,  The Hawth Theatre Crawley, The Colston Hall Gerrards Cross and toured in the West Country.
---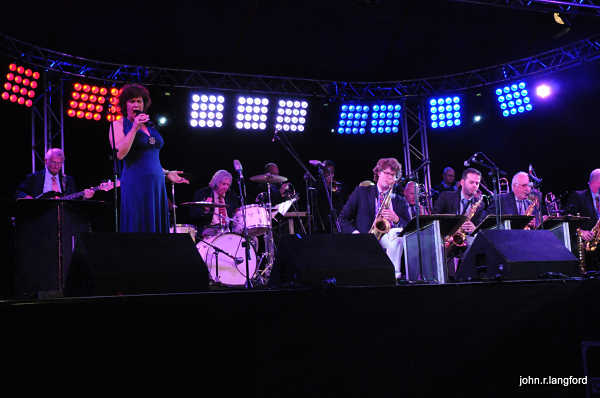 BIG BANDS
SOUND OF 17 BIG BAND
In January 2014 Sarah joined Dick Esmond's long-running big band, performing on the last Wednesday of each month at Drayton Court Hotel, West Ealing and topping the bill at EALING JAZZ FESTIVAL 2014 and 2015.
The band features some of the UK's top big band players:
Trumpets: Ed Benstead, Andy Gibson, Enrico Tomasso, Jon Lewis
Trombones: Nick Mills, Andy Watson , Sam Crooks and Chris Gower
Saxes: Jimmy Hastings (tenor), Vasilis Xenopoulous (tenor), Roy Willox (alto), John Sams (alto), Mike Rubie (bari)
Rhythm section: Alan Berry (piano), Ken Rankine (bass), drums (Dick Esmond)
LONDON GAY BIG BAND
In August 2015 Sarah recorded Feet Do Your Stuff (Wallace/Landesman) with the
London Gay Big Band at Abbey Road Studios for their debut CD BRAVE, released in October 2015.   The arrangement is by Simon Wallace and this is the first big band recording of the song. Here's a video of the recording session.