SARAH MOULE & SIMON WALLACE ARE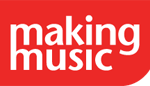 MAKING MUSIC SELECTED ARTISTS 2017/2018

NEXT PERFORMANCE:  11th November, EFG London Jazz Festival

SONGS FROM THE FLOATING WORLD CD REVEWS
★★★★★    Dave Gelly, The Observer
★★★★★    Bruce Lindsay, All About Jazz
★★★★       Peter Quinn, Jazzwise
★★★★       Simon Adams, Jazz Journal
'World-class' David Mossman, The Vortex Jazz Club, London
'A first-rate set' Clive Davis, The Sunday Times Magazine CD Review
'Exquisitely textured arrangements…such a compelling interpreter of a lyric' January Jazz Journal Interview by Trevor Hodgett
Watch the video EPK for Songs From The Floating World
---
EFG LONDON JAZZ FESTIVAL 2017
THE BEAT GOES ON – Songs For Swinging Hipsters
Earlier this year Sarah, Trudy Kerr, Simon Wallace and Geoff Gascoyne performed a series of concerts with the hip nonagenarian Beat Generation legend Bob Dorough.  This collaboration inspired them to put together a set with witty, urbane lyrics and razor-sharp post bop tunes rooted in the hedonistic ideology of 1950s Greenwich Village, including material by Dorough, Blossom Dearie, Lambert,Hendricks & Ross, Fran Landesman, Dave Frishberg and more.  The Beat Goes On is premiered at the EFG London Jazz Festival 2017 at The Pheasantry, London on Saturday 11th November.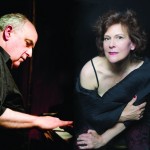 ABOUT TIME – a collection of songs about our love/hate relationship with the one thing we never have enough of… Touring autumn 2017

---
TO RECEIVE NEWS OF SARAH'S FORTHCOMING GIGS, NEW RELEASES, VIDEOS AND GIVEAWAYS JOIN THE MAILING LIST
---
FOR ENQUIRIES ABOUT SINGING/VOICE PRODUCTION LESSONS SEE VOCAL COACHING
---