NEXT GIG Thursday 28th April, the Brook Theatre Chatham, See TOURING
Watch the Video EPK for Songs From The Floating World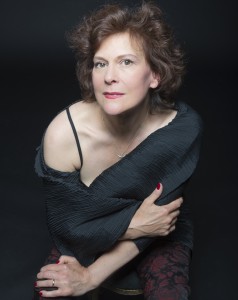 'Cool, elegant, immaculate' ★★★★★  Dave Gelly, The Observer 14/9/14
'A first rate set'   Clive Davis, The Sunday Times Magazine 14/9/14
'Superb interpretations, wildly romantic – Moule really finds the soul of her instrument on this outstanding collection'  ★★★★  Peter Quinn, Jazzwise October 2014
' classic, late-night club jazz…evocative of the floating world of ambiguity and decadence the songs conjure up. A classy and intelligent set.' ★★★★ Jazz Journal November 2014
'Massive talent and perfect technique – as a solo artist Sarah Moule stands in the very top flight of UK singers' Brian Blain, LondonJazz.com
SIGN UP TO MY MAILING LIST AND WIN TWO TICKETS TO  VORTEX JAZZ CLUB FRIDAY 8TH MAY!  Write 'Vortex' in the message box.  Winner notified 6th May.
Latest News: Songs From The Floating World High Quality Download Release 4th May 2015 on HDTracks
Our song for the UK General Election – The Good Guys And The Bad (Wallace/Landesman)

Peter Quinn's ArtsDesk Review of Pizza Express Dean St Bob Dorough gig
LondonJazz Interview by Tamsin Collison about performing  with Bob Dorough
April Highlights: 23/4 When Peggy Met Ella Lauderdale House, 28/4 When Peggy Met Ella Brook Theatre Chatham, 29/4 Sound Of Seventeen Big Band, West Ealing – see Touring for details
'Exquisitely textured arrangements…such a compelling interpreter of a lyric' January Jazz Journal Interview by Trevor Hodgett – see Press
On her latest album 'Songs from the Floating World', Sarah has recorded eleven songs by Simon Wallace and Fran Landesman, alongside a new lyric by Julie Burchill, two blues numbers and imaginative reworkings of classic songs.
Songs From The Floating World launched at Pizza Express Jazz Club 16/9/14, followed by a 21 date UK tour.  See Touring for all forthcoming dates.
Find out more about 'Songs from the Floating World'
Listen to tracks from the album
Signed copies of all Sarah's CDs are available from the Store page via secure online retailer CCNow and on Amazon and itunes.
All portrait photos of by Steve Ullathorne.
For Vocal Coaching enquiries go through Mailing List Sign-Up